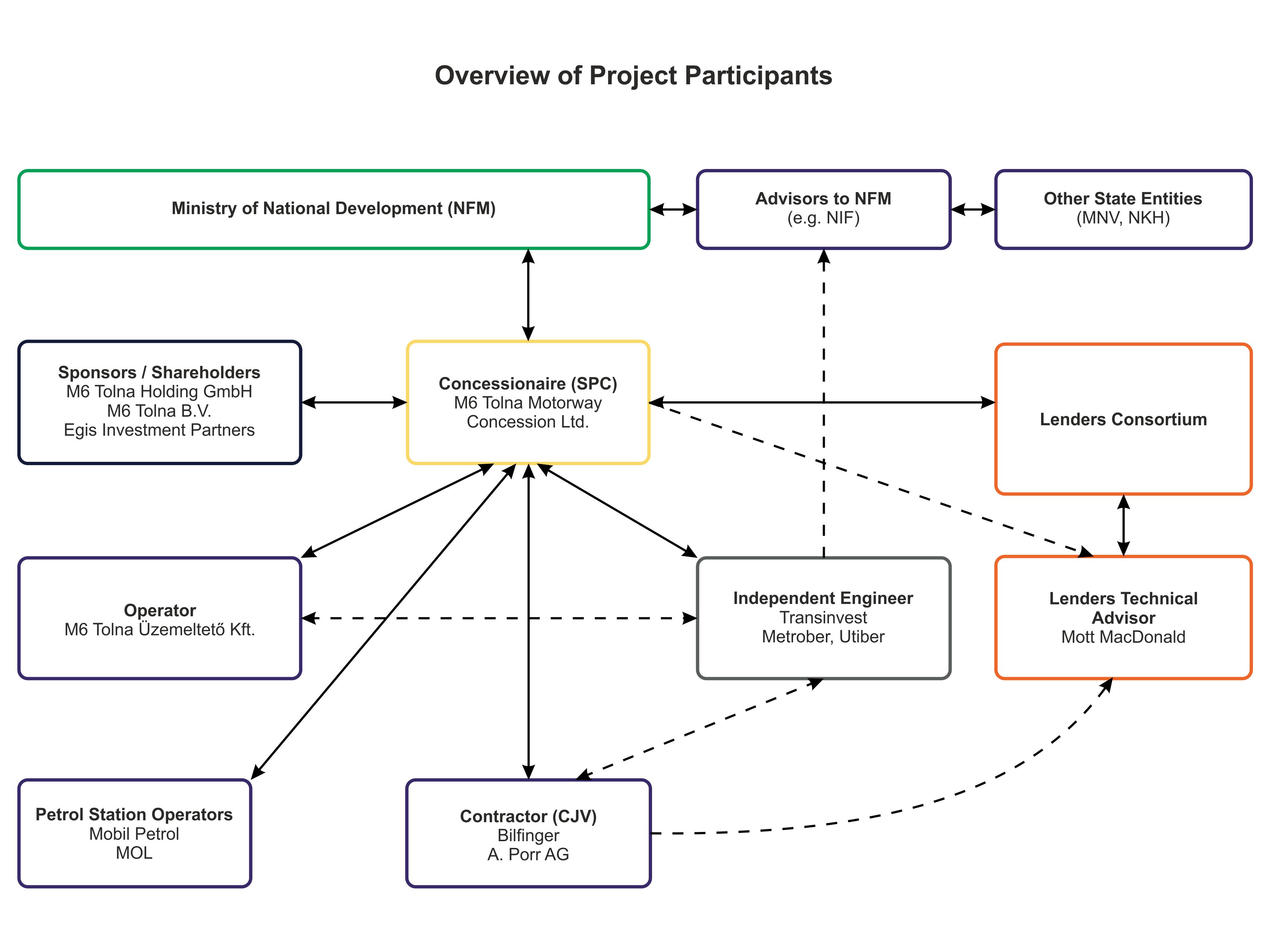 The M6 Tolna Motorway Concession Ltd. was founded by Bilfinger Berger AG, Bilfinger Berger PI Corporate Services GmbH, Allgemeine Baugesellschaft – A. Porr AG and Égis Projects S.A. on 19 July 2008 following the signing of the concession agreement with the Hungarian State on 16 July 2008. This concession includes the design, construction, financing, operation, refurbishment and maintenance of the M6 motorway between Dunaújváros and Szekszárd (ch 76+200 km – ch 141+300 km) and its Ancillary Facilities. Since December 2015 the new shareholders of M6 Tolna Motorway Concession Ltd. are Aberdeen Asset Management, EBRD and Égis Projects S.A.
As one of the largest Hungarian PPP contracts to date M6 Tolna has received the Best Emerging Europe Infrastructure Deal of the year 2008. Contract signing and financial close were completed in record time: seven and a half months from issuing the invitation to tender, this is an outstanding achievement among projects of this magnitude.
The Concession Company forms the core of the project organization. It provides the financial resources from sponsors and international lenders, finances and manages the construction partners and the operation partner. The repayment of the loan taken up to pre-finance the construction and operation is done via a monthly availability fee from the State of Hungary. This fee is performance based to ensure a high quality operation and maintenance of the motorway and its other facilities for the convenience and benefit of the user.
In the northern end, the Motorway is connected to the M6 Duna Project, which is already in operation, in the south to the M6/M60 Project. All these three projects are PPP projects and together create a high speed connection between Budapest and Pécs.